INTUS (2021) (
visual identity, digital, editorial)
BA Graphic Design Final Major Project 2021
Award for Innovation by London Metropolitan University
Featured in
@cargoworld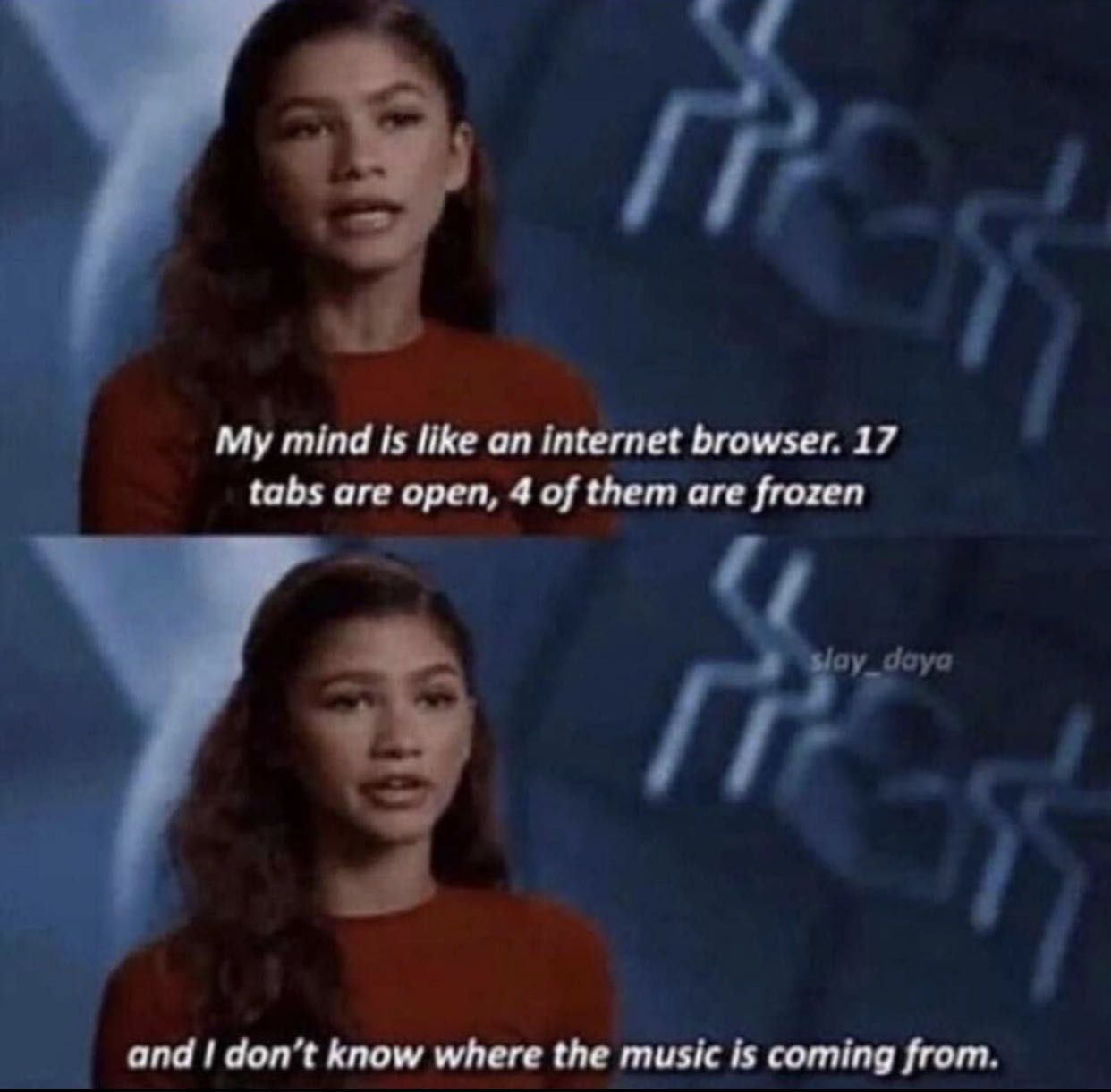 Prioritising mental health has never been more critical than it is now. Younger generations are beeing raised in a world where Facebook, Twitter, and Instagram are quotidian things, and where the average is to spend more than 3h a day connected to our phones. Introspective is weakened. The digital oversharing culture and its omnipresence is changing the way personal identities are build.
The coronavirus pandemic is leaving a deep and lasting scar on the mental health of millions in the UK and in the world. New mental health problems have developed as a result of lockdowns and isolation, and existing mental health problems have gotten worse.
Intus, is a experimental tool to help young people to create reflective emotional moments and develop healthier mental habits to prevent further serious problems. A digital space, just like the ones Digital Natives are used to navigate in, just for the user not for the community. An intimate space where to express, store and explore your emotions.
The main goal of the tool is to recover the value of intimacy and fight the dangers of oversharing culture and technology through a radical non-invasive approach to guarantee privacy and intimacy.
Air: Using the same principles of social media and journalling, this section offers a set of familiar digital tools to create content about oneself.
Explore: Following the Dalai Lamas and Dr. Ekman emotion classification, the Intus tool allows the identification of specific feelings through a series of interactive menus, and provides content to reflect about the emotion selected.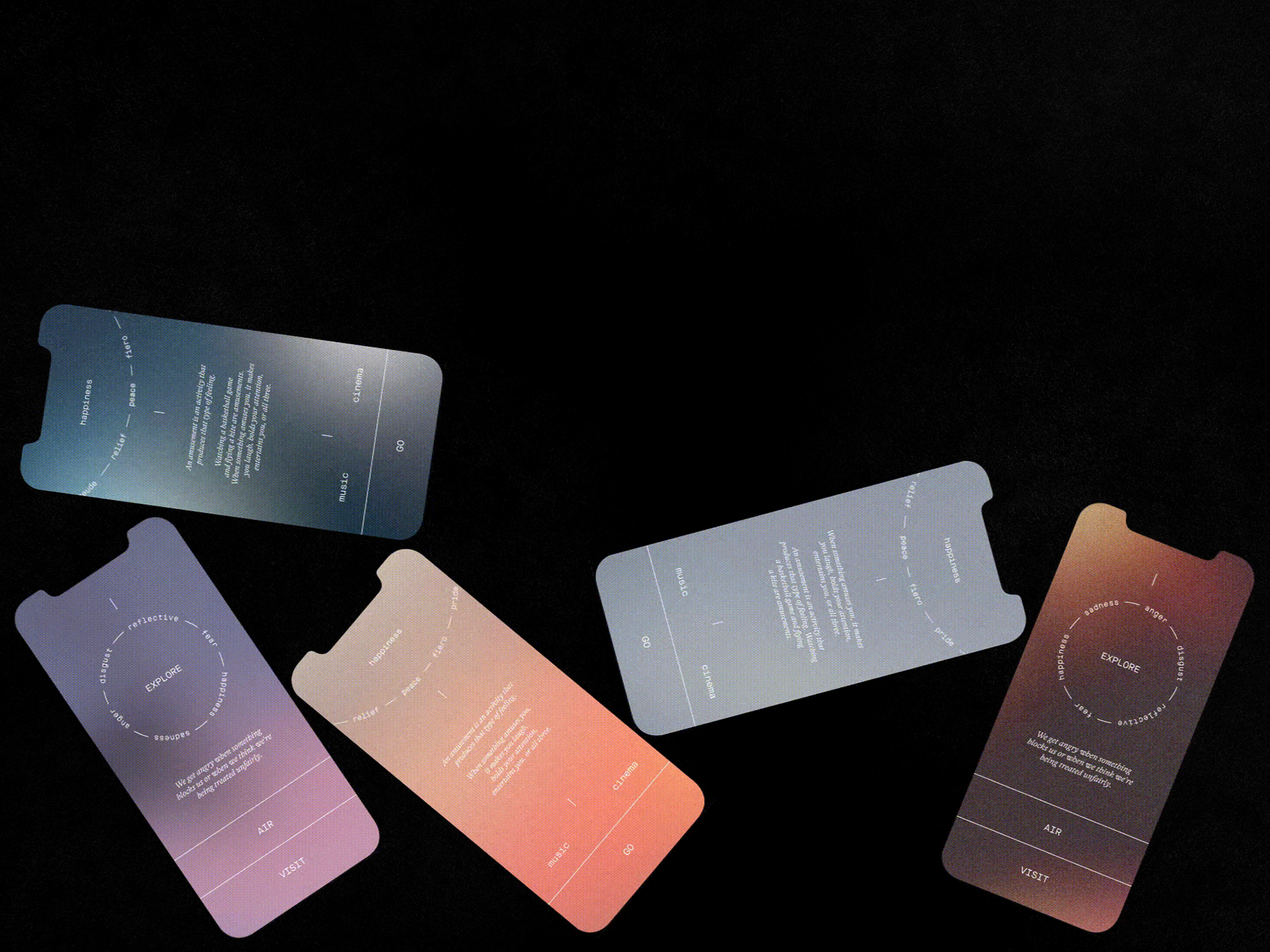 Visit: All the content generated by the tool is stored for future consumption and displayed to the user in a very familiar way.
Would people create content about themselves it was not meant to be shared?
Did you ever struggle to identify or understand how you are feeling?
Do we rely on digital devices to remember personal memories?
Can a digital device be emotional?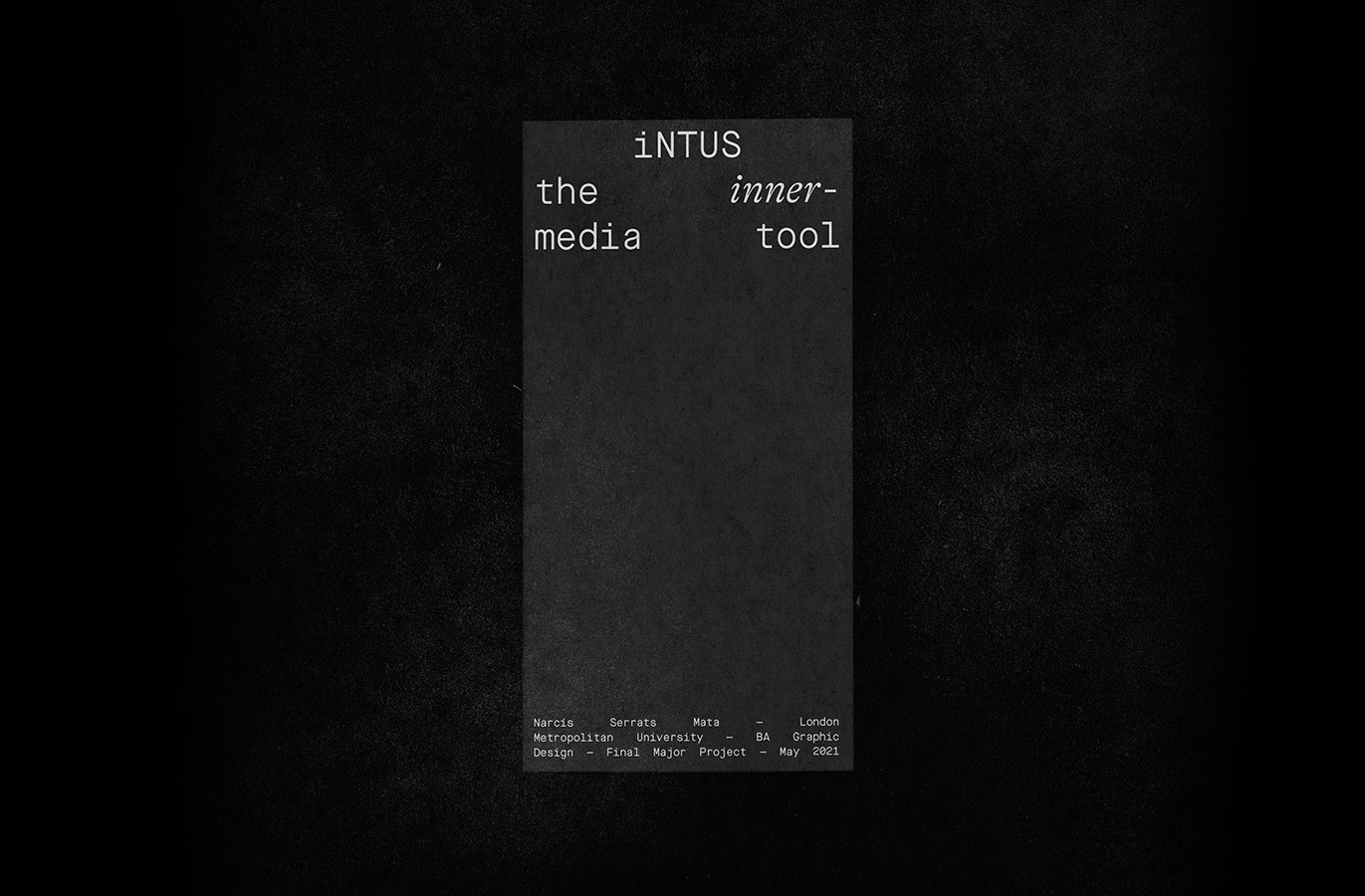 ︎︎︎ Previous project
Next project ︎︎︎